There has been so much activity in the last week that it has been hard to keep up with everything!
The cabinets have arrived in boxes and are packed floor to ceiling in the addition. Installation of the cabinets will begin this week.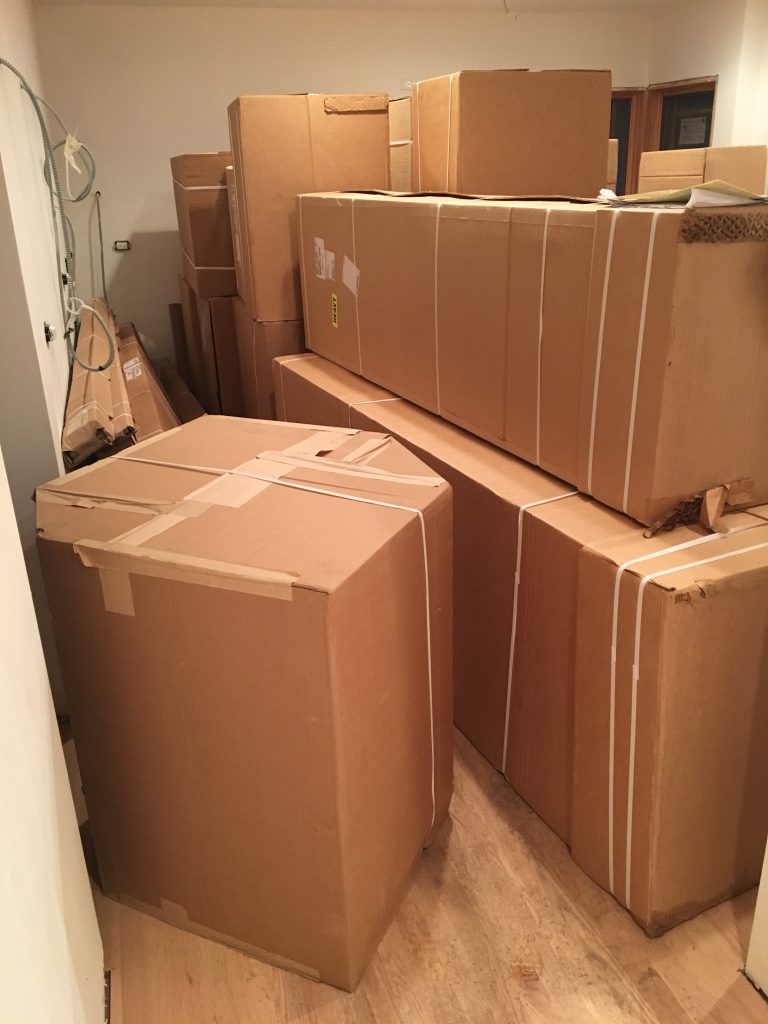 We have purchased all of the appliances. We were able to get several as "open box" and "floor model" specials to save a little money. The appliance installer will measure for the appliances next Friday, with installation of them scheduled for Friday, November 2. Hopefully everything goes smoothly with the cabinet installation.