The wood floor has been acclimating in the addition for the past week, and installation began today.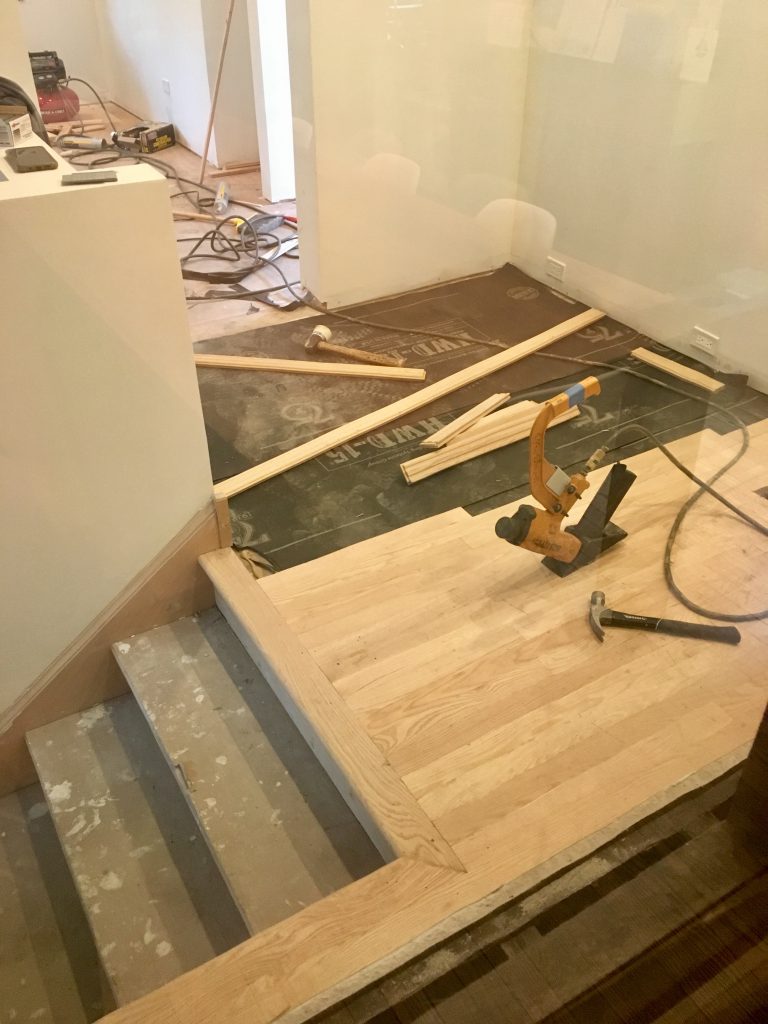 It should be complete by Monday, and the kitchen cabinets should arrive next week.
The concrete slab is another matter. We have a floor drain in the laundry room, but it turns out the slab slopes away from the drain, not towards it. And, the floor slopes towards the egress window overall. A slab prep contractor ground down the laundry room floor so that water drains towards the drain, not away, and poured a self-leveling product.