Our roofer has started installing the copper downspouts.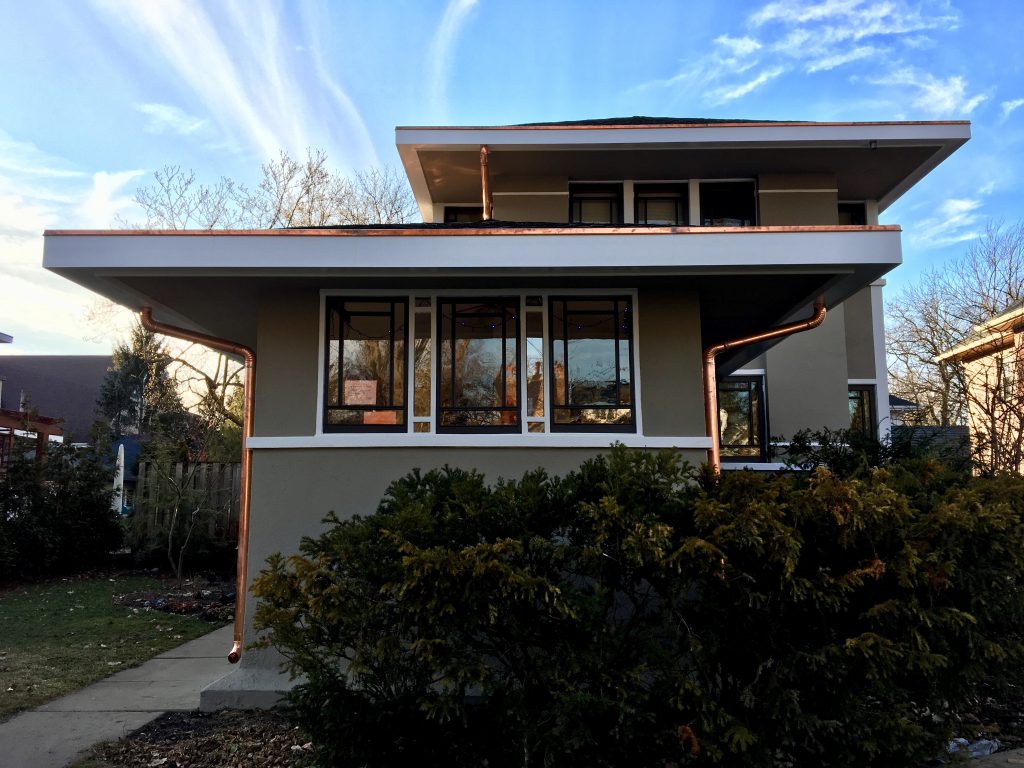 Continue reading "Downspouts and preparation for appliance installation"
We walked through the new kitchen with our appliance installer last week, and identified a few small items to address before they arrive on January 3rd. For example, 220v wiring needs to be pulled through for our double wall oven, a valve needs to be installed for the refrigerator water line, etc. Some of the final plumbing won't be completed until after the counter and sink has been installed. It will be interesting to see how this goes – seems like kind of a mess.
Also, we have learned that "due to the current political climate," our countertop choice is no longer available. So, we visited the slab warehouse yesterday. Wow!